327 College Avenue
Santa Rosa, California 95401
707-568-2800
707-568-2804 FAX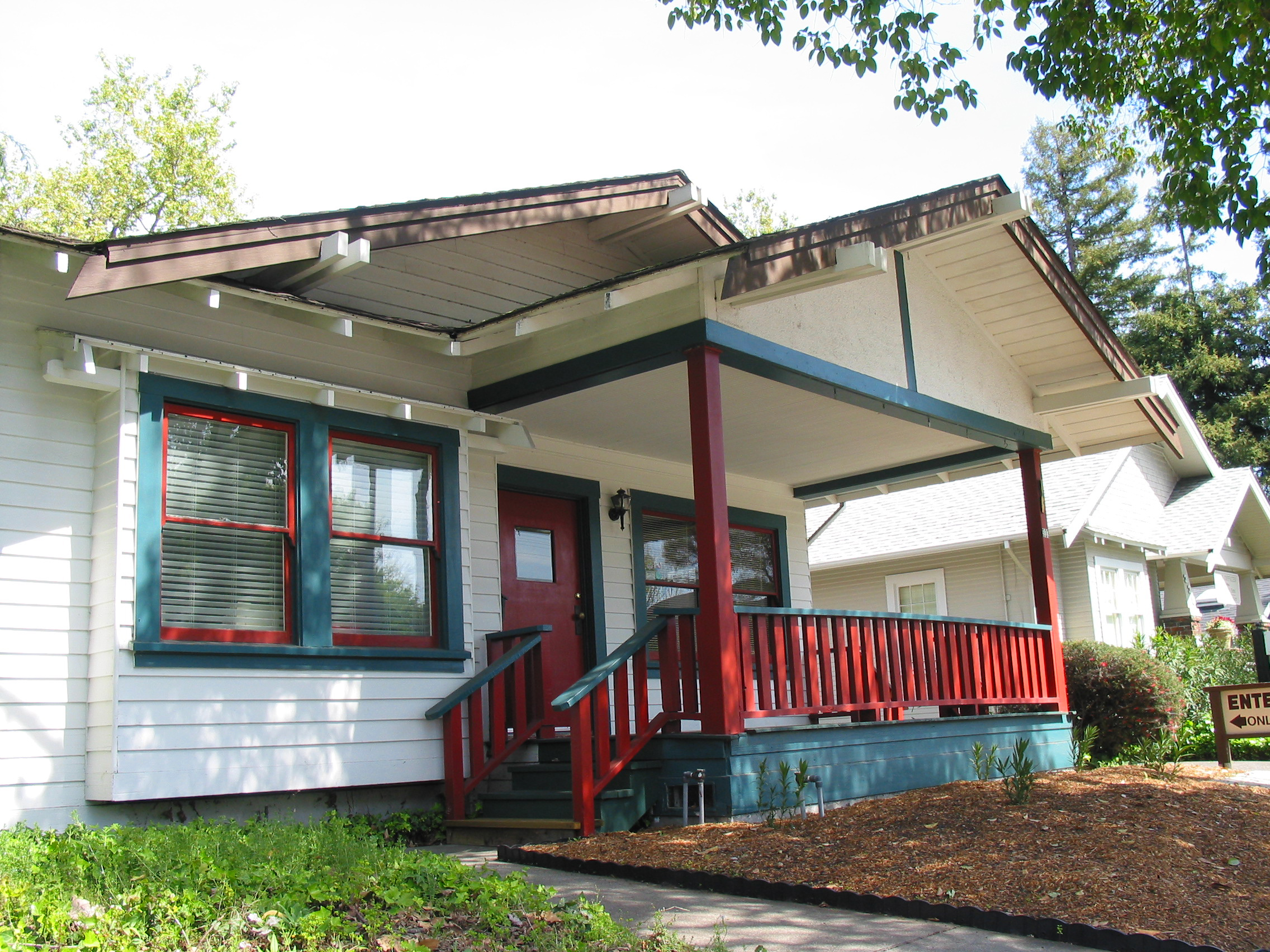 About Telecare Sonoma ACT
Telecare Sonoma ACT (Assertive Community Treatment) is an intensive community outreach program that is contracted with Sonoma County Behavioral Health to provide culturally-competent mental health services to adults who have serious mental illness (SMI). Telecare Sonoma ACT (TSA) offers a low (1:10) staff-to-member ratio and provides most services in the community. The program serves as the fixed point of responsibility for all members. Caseloads are shared among team members and the team employs a philosophy of doing "whatever it takes". The program, designed using Telecare's Recovery Centered Clinical System (RCCS), partners with other agencies in the community to meet the needs of members. All members are encouraged to identify their hopes and dreams and the program uses recovery dialogues to support members in Making Choices, Building Connections, Awakening Hope, Reducing Harm, and Individual Uniqueness.
Just the Basics
Members: 72
Population Served: Adults, ages 18 and older, who are seriously and persistently mentally ill and may also be dually-diagnosed.
Funded by: Sonoma County Behavioral Health Services and MHSA
Recovery Model
Building on traditional ACT standards, Telecare has created a recovery-centered experience for people served. Telecare's approach is based on a belief that recovery can happen. Programs and staff strive to create an environment where a person can choose to recover. By connecting to each individual's core self and trusting it to guide the way, it is possible to awaken the desire to embark on the recovery journey.
Staffing
ACT programs use multidisciplinary teams that include psychiatrists, nurses, masters-level clinical staff, and personal service coordinators. Some staff may be consumers who are in recovery themselves.
Services and Supports
TSA services include, but are not limited to:
Outreach and engagement

Community-based wraparound services

Intensive case management

24/7 availability

Housing support

Medication support

Dual diagnosis treatment

Vocational and educational services

Linkage to financial benefits and recovery-centered services that awaken hope and enhance motivation
Office Hours
Monday - Friday: 8:30 a.m. to 5 p.m.

Weekend(s) and holiday(s): by appointment

Staff is available by telephone for crisis intervention 24 hours a day, 7 days a week.
Referral Process
TSA operates under contract with Sonoma County Behavioral Health Services and all referrals to the program come from the county.
Who Is Served
TSA provides services to people who are 18 years and older with serious and persistent mental illness who meet specific criteria or need for the intensity of services provided by an ACT Program.
Contacting a Family Member
TSA provides support to family members and significant others through written permission and consent by the members. Family members may participate in the treatment of members only by consent of the member.
What Makes Us Different
The uniqueness of TSA is defined by its recovery-centered approaches in working with members, by providing a "whatever it takes" philosophy, and by the availability of staff on a 24/7 basis.
Some of the other things that set us apart include:
Our annual award ceremony to acknowledge members' successes in their recovery process.

Participating in community-sponsored events, such as outings to the beach and picnics in the local parks.

Celebrating major holidays by inviting all members and their families to a meal at a local restaurant.
Accreditation
All of Telecare's ACT and Residential programs have received a three-year accreditation by CARF, the Rehabilitation Accreditation Commission. Telecare also received exemplary conformance to CARF standards in four areas:
Recovery model approach that is client-centered: This process utilizes the integrated collection of a single set of data that supports the client's process of recovery and supports innovative treatment interventions.

Cultural competence and diversity program: Providing culturally competent services that go beyond being equal and nondiscriminatory to include a concept of responsive servicess matched to the persons served and their needs.

Inclusion of clients in the interviewing and hiring process for new employees: Telecare clients often sit on Hiring Advisory Committees and participate in the candidate selection process. Telecare also hires former consumers as staff members.

Excellent communications department: This department develops and produces materials that express and support the values of the organization, and assist employees in utilizing the organization's communication tools.
About Telecare
Telecare is a family- and employee-owned company that has been treating individuals with serious mental illness since 1965. We specialize in innovative, outcomes-driven services for high-risk individuals with complex needs. Our programs are recovery-focused and clinically effective and are designed in partnership with local, county, state and other behavioral health organizations.