12440 Firestone Boulevard, Suite 3025
Norwalk, California 90650
562-929-6688
562-929-9074 FAX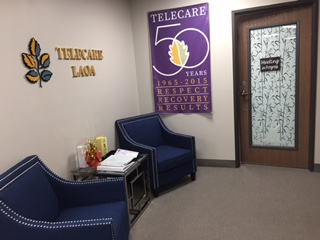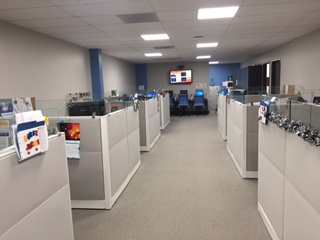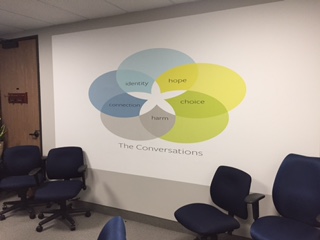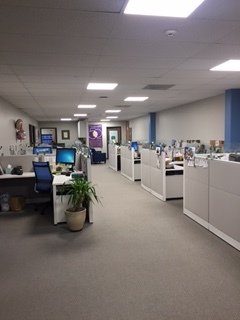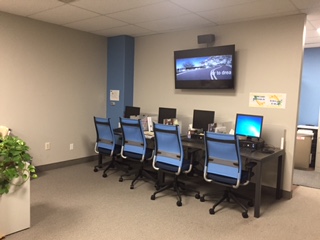 About LA
Older Adults (LAOA)
Under the umbrella of LAOA are two innovative programs:
Older Adult Prevention and Early Intervention (OAPEI)
The OAPEI program, operated by Telecare Corporation, is contracted with the Los Angeles County Department of Mental Health to provide culturally-competent mental health services to older adults. The program was designed to assist underserved individuals with various levels of risk for any problem in reaching their fullest potential.
The prevention component of the program promotes positive cognitive, social, and emotional development and encourages a state of well-being by reducing risk factors or stressors, building protective factors, and increasing support. The early intervention component of the program aims at recognizing warning signs and addressing risk factors with the goal of avoiding the need for more extensive mental health treatment.

The OAPEI program provides short-term counseling to individuals 55+ who are experiencing symptoms of depression and/or anxiety due to life stressors such as interpersonal conflict, bereavement, role transition, past trauma, and medical problems.
Full Service Partnership (FSP)
FSP services are provided using a psychosocial/recovery philosophy that emphasizes building on a member's strengths, hopes and dreams. Some staff may be mental health consumers themselves. The interdisciplinary team offers weekly intensive visits, low staff-to-member ratio, targeted case management/linkage, mental health support and education, and crisis intervention services in a "whatever-it-takes" approach for individuals with schizophrenia, schizoaffective and bipolar disorders, and severe depression. FSP provides 100% of services in the community.
Just the Basics
Members: 200
Population Served
FSP: Older adults with serious mental illness
PEI: Mild-moderate depression and/or anxiety
Funded by: Los Angeles County Department of Mental Health via the Mental Health Services Act (MHSA)
Services and Supports
Services include, but are not limited to:
Outreach and engagement
Community-based wraparound services
Intensive linkage and advocacy
Money management/representative payee
Housing support
Medication support and education
Vocational and educational services
Linkage to benefits
Office Hours
Monday - Friday: 8am - 4:30pm
Crisis (FSP only): On-call services are available 24 hours a day, 7 days a week
Referral Process
Referrals are made through the Los Angeles County Department of Mental Health, the community, and through self-referrals.
Admission Criteria
FSP
Must be at least 60 years of age (FSP) with a serious mental illness (SMI)
At least one of the following in any 12-month period: homelessness for six months or more, incarceration for 30 days or more, or hospitalization for two weeks or more
Imminent risk of homelessness e.g. eviction, risk of going to jail, imminent risk of being placed in skilled nursing facility (SNF) or of being released from a SNF, presence of co-occurring disorder such as substance abuse, developmental disorder, medical disorder and/or cognitive disorder, or recurrent history of and/or at risk for abuse or self-neglect
Serious risk of suicide
Contacting A Family Member
Due to HIPAA (Health Insurance Portability and Accountability Act) requirements, LAOA will not release member information unless we have a signed authorization from the member. LAOA is an outpatient program and, as such, our members live in the community.
What Makes Us Different
At LAOA, we specialize in treating the special needs experienced by the older adult population; loss, grief, and bereavement, medical difficulties, etc.
In addition, we offer our annual member recognition luncheon, picnics in the park, and other rehabilitative activities, as well as life rituals. Families are an integral part of the recovery process and, with the member's consent, are welcome in meetings. We are CARF-accredited (Commission on Accreditation of Rehabilitation Facilities), are members of ACTA (Assertive Community Treatment Association) and PRA (Psychiatric Rehabilitation Agencies, formerly known as USPRA). As well, many of our staff are associated with the APA (American Psychiatric Association), CAMFT (California Association for Marriage and Family Therapists), NASW (National Association of Social Workers) and other clinical associations.
About Telecare
Telecare is a family- and employee-owned company that has been treating individuals with serious mental illness since 1965. We specialize in innovative, outcomes-driven services for high-risk individuals with complex needs. Our programs are recovery-focused and clinically effective and are designed in partnership with local, county, state and other behavioral health organizations.