As Telecare works to ensure a strong workforce for the future, we also want to make sure there is a big enough pool of qualified leaders to meet our organizational needs. To support this, we introduced an Emerging Leaders Program, a skills-building curriculum for existing Telecare employees who are committed to developing themselves as leaders.
"We set up this training in an attempt to grow our own leadership within the organization," said Suzanne Rudnitzki, Senior Vice President of Human Resources at Telecare. "How nice would it be early in your career if someone reached out and said, 'You know, I think you really have potential, maybe I can help you get the leadership skills to take you to the next level.'"
Fifty employees applied for the twenty-five-slot program, which began in January and will run through October. The program consists of 10 full-day trainings and kicked off with a presentation from Telecare's President and CEO, Anne Bakar.
Over the course of the program, future leaders will be educated in cutting-edge tools and research on management and leadership presented by experienced facilitators, as well as new approaches and skills to foster impact, effectiveness, collaboration, and sustained commitment. The program will conclude with a project aimed at improving Telecare that the cohort will present to senior leadership, including Anne.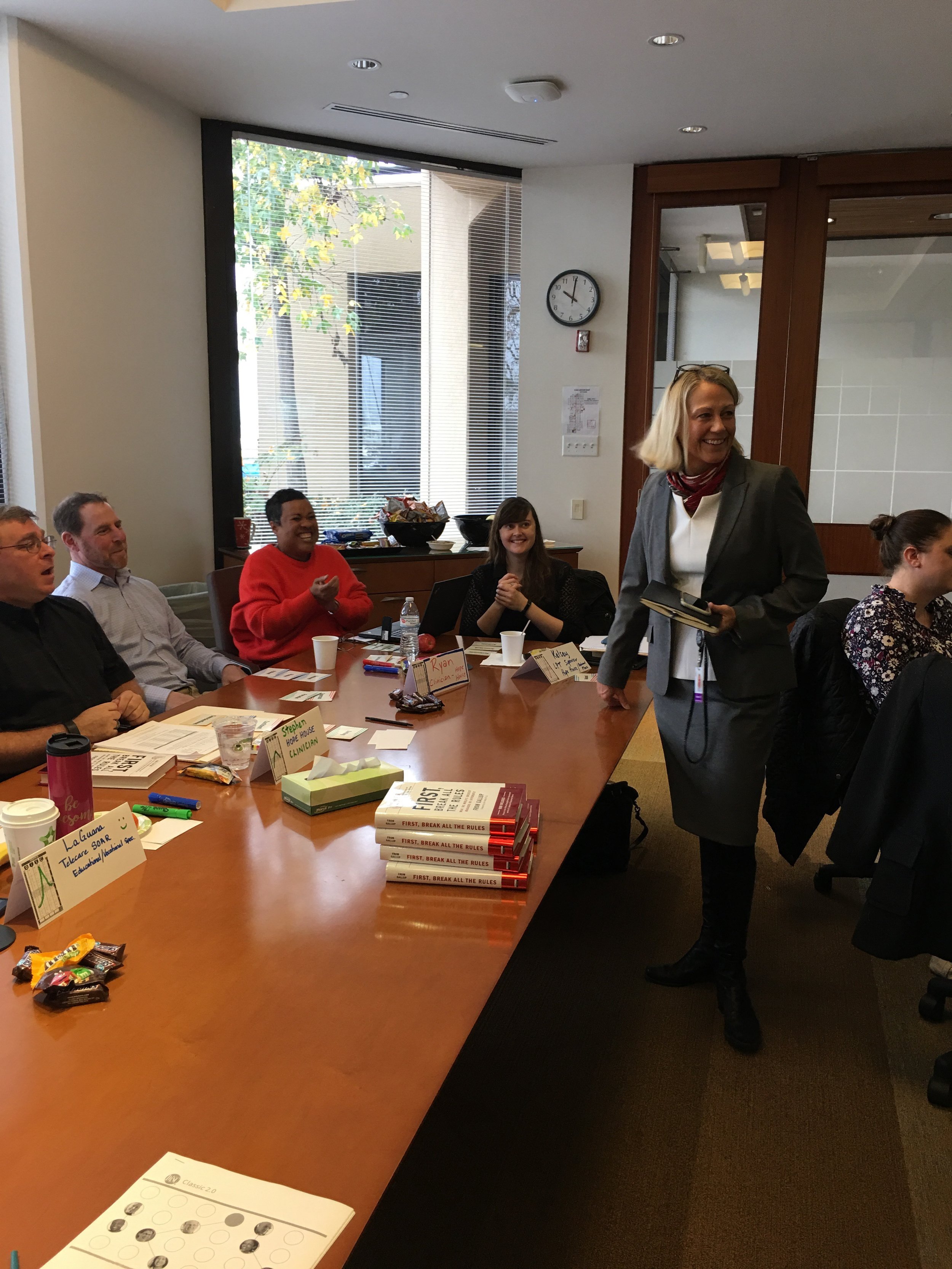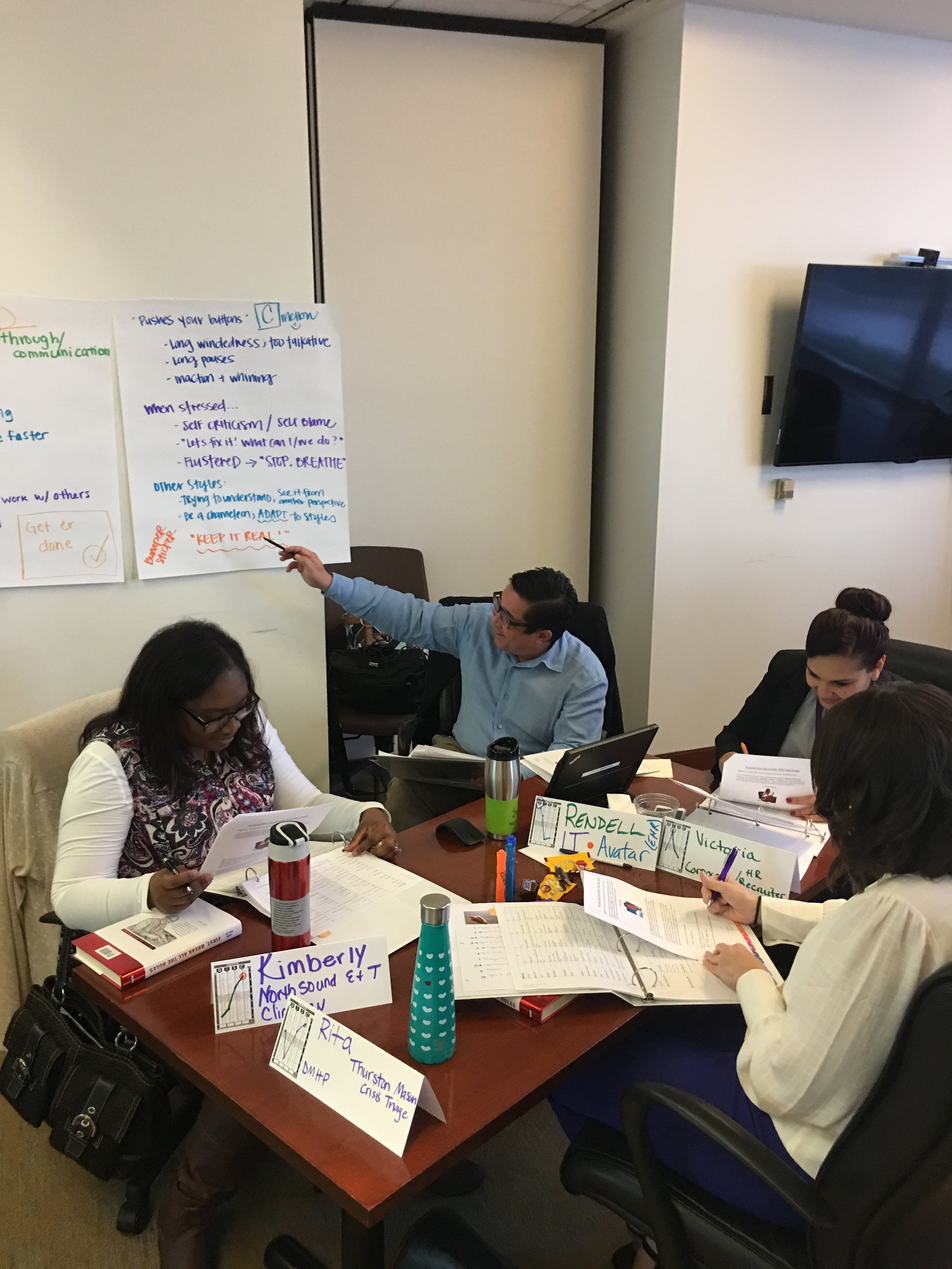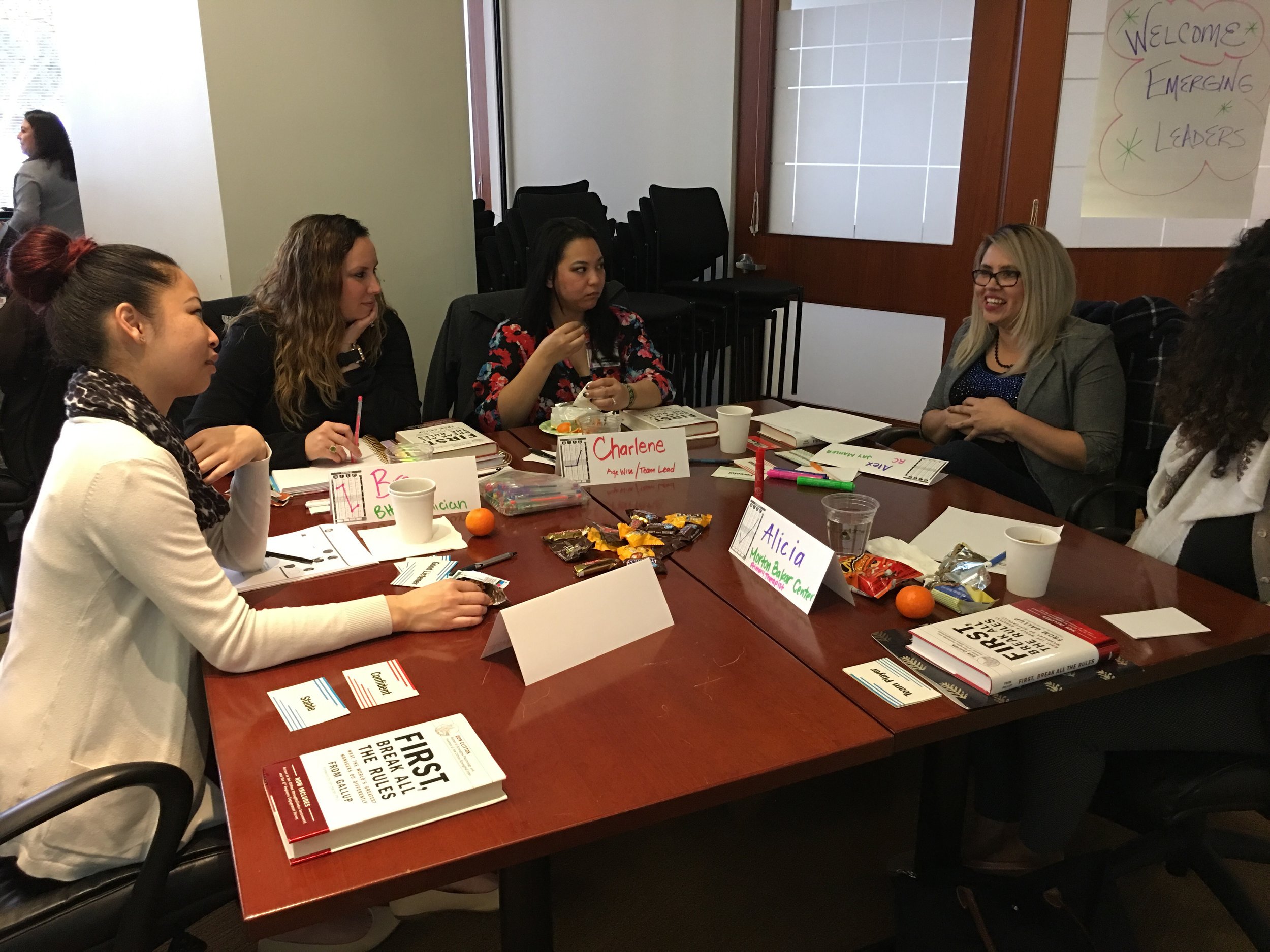 "At the end of our program, these emerging leaders will have to make choices. Would they like to apply for a leadership position? What would they like to do with the tools they've just been taught?" said Suzanne. "We'll help them leverage their learning and get connections with corporate leaders and resources to help them excel in their career here, with the added benefit of their deep knowledge of the organization."
We will check in with our emerging leaders when the program concludes. In the meantime, to learn more about what Telecare is doing to develop a strong workforce, click here.